SAYONARA 2008, HELLO 2009
So this is time to review 2008 and my ups and downs.

Let's start with my ups :

- Already 2 years living as a couple! (more to come about that soon *_*)

- Skill-up in coding, always learning new stuff. Launched new apps for Ninja Tools.




Even did a come-back to C language, for an Apache module! (well it was not an expert task...). Getting interested in Python, I need to make more time to really learn it, one of my 2009 goals.




- First marathon completed : not a great time but a good experience.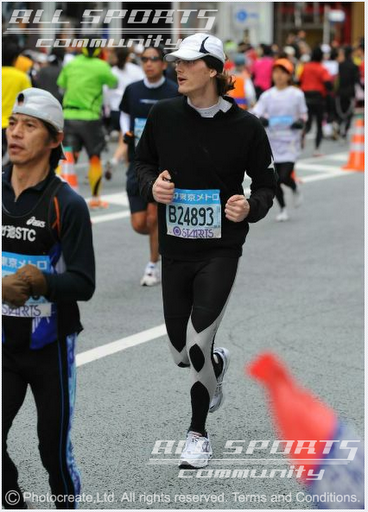 - Blog platform development and blog release : still not finished though, many features to add. I like to program it and like to write articles. I chose to post in English as well as in French. I don't think there are many bloggers from Japan doing it. At first I even wanted to post in Japanese but for now I can't translate fast enough to "not spend my time doing this". Could be one of my 2009 goals. Anyway there are more and more visits, it's motivating, thank you.

- Japanese level : it's getting better for sure, feel more comfortable especially at work. MLC school during 3 months helped.

- My first trip to London!(funny as I am coming from Le Havre just across the English Channel).It was for the annual company trip, just for fun (2007 was in Las Vegas). 4 days in London and one in Paris. Could spend time with mum and bro in Paris and a friend in London. I really liked London, enjoyed a morning jog in Regent's park, had fun at Abbey road. I was surprised by the number of non-english people staff in hotels/restaurant/shops. Only thing I didn't like : the subway... been used to the Japanese train, London old narrow tube was kind of an oppressing experience.




- My first Google Developer Day : it was really interesting, I hope I'll be able to go again in 2009.






As for the downs :

- Sport, near zero apart from the marathon... I still don't know how to manage my schedule to include some sports training session. Maybe the new sport center which is going to open in Yokohama will help me for this. I miss triathlon. As for the 2009 Tokyo marathon I haven't been selected...




- My Japanese level : yes , even if it is much better, I still have a long way to go. I think I am going to register for the Level 2 test of JLPT in July to motivate me, especially for the kanjis (as even Japanese people struggle with those, you can imagine for a gaijin).

- Did not come back in France for real holidays in more than 2 years... little bit long. Must schedule that for 2009. I'd like to go also in Taiwan and discover more places in Japan.

- Culture, really bad... did not open lots of books this year (apart from programming ones). Must kick my a** for this. Also no TV at home is good (anyway I don't have time for this) but I often don't understand what the people are talking about... not cool.

Was not sure to share this on the net but I think it will help me to focus on what I want to do in the future!

Happy new year everyone!





Posted on :

2009-01-03 02:25:18

by

Jérôme Sadou